Exhibition Booths by Tan Nhat Huong Co.,Ltd at Vietfood & Beverage 2022
| Date: 07/08/2022, 10:06 AM |
Event Company in Vietnam – YesEvents provides the design & construction service for two exhibition booths for Tan Nhat Huong Co.,Ltd at Vietfood & Beverage and ProPack 2022 at SECC
Vietfood & Beverage and ProPack Vietnam is a convergence of emerging businesses and big names in the industry. The core purpose is to increase trade, promote trade, bring value to suppliers and consumers. If small businesses introduce new products, find customers and measure consumers' response; the big players in the Food and Beverage industry still take advantage of building trust and a solid position in the industry business community and consumers.
VietFood & Beverage and ProPack Vietnam has been attended by many large corporations from developed countries, ready to provide a chain of assembly, packaging, and preservation lines.
Tan Nhat Huong is the leader in manufacture and export- import of bakery ingredients in Vietnam. On the leading positions, Tan Nhat Huong is constantly diversifying products and expanding business. The bakery mart and bartender equipment chain of Tan Nhat Huong are opened following the trendy development of bakery industry in general.
𝑬𝒙𝒉𝒊𝒃𝒊𝒕 𝒑𝒓𝒐𝒅𝒖𝒄𝒕𝒔:
Non-Dairy Topping Cream
FANCY'S PREMIXED POWDER
Frozen dough, Frozen cakes
Bakery ingredients and equipment
Bar and coffee utensils
Tan Nhat Huong Co.,Ltd exhibits 2 exhibition booths at Vietfood & Beverage and ProPack 2022. Event Company in Vietnam – YesEvents provides the design and construction service for these exhibition booths.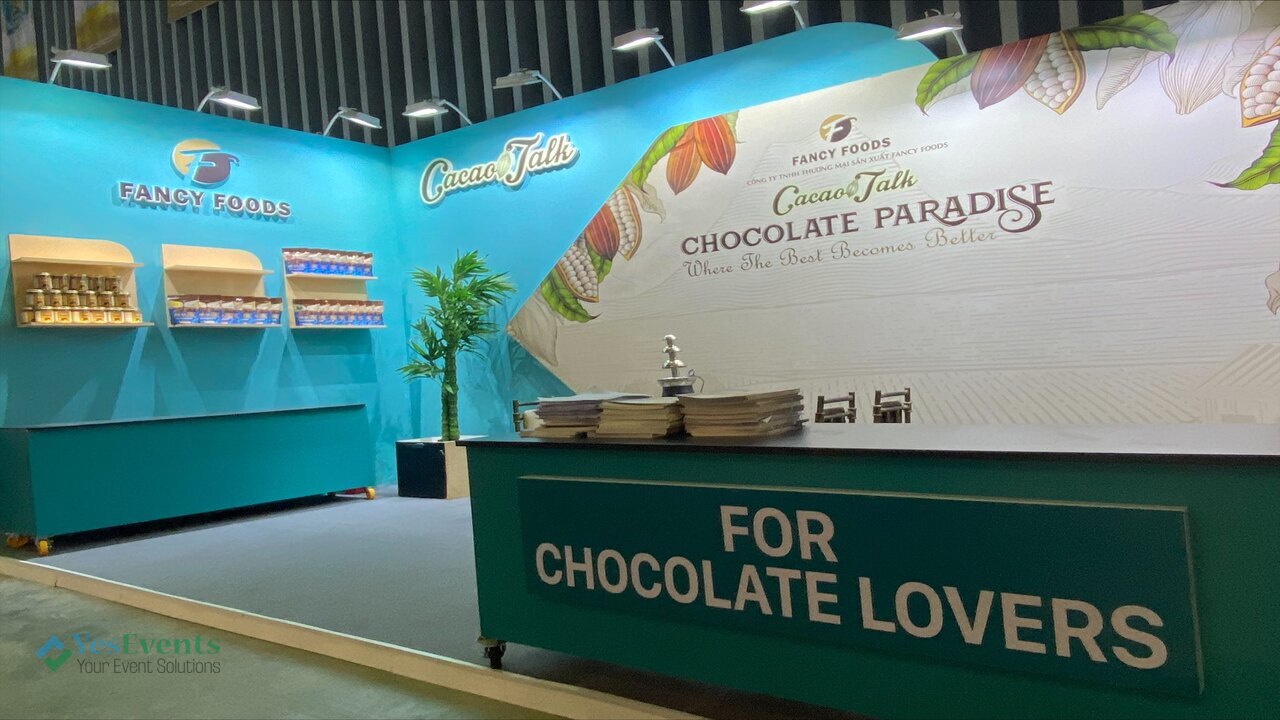 For more information on the products, please visit website: www.tannhathuong.com
Date: 𝟏𝟏-𝟏𝟑/𝟎𝟖/𝟐𝟎𝟐𝟐
𝑩𝒐𝒐𝒕𝒉𝒔: 𝗔𝟭𝟮𝟯-𝗔𝟭𝟮𝟲, 𝗔𝟭𝟯𝟯-𝗔𝟭𝟯𝟰 - SECC, 799 Nguyễn Văn Linh, Quận 7, Tp. HCM
Event Management Company in Vietnam – YesEvents provides the reliable event service including exhibition booth service for domestic and oversea clients. Now, YesEvents locates in Ho Chi Minh city and in Phu Quoc.